V-Bar Equipment Company has been the staple in forklift and telehandler business community offering new & used equipment, service & repairs, parts and rentals in Taylor County, Abilene, and Hamby, TX since 1993. Now, we bring our forklift rental expertise and comprehensive service package to Lubbock, TX.
For several years now we have been servicing a large customer base in the Lubbock and surrounding area, but in August of 2022, we signed a lease to a physical location to serve our partners better and in a timelier fashion while also cutting down some of the cost to you. Our strong interests in Texas and New Mexico motivated this move and we are working to further establish and solidify our already commanding presence in the area.
From our extensive experience in the equipment industry, we have developed ourselves into one of the most sought-after forklifts and material handling solution providers in the region and even the country. With competition from over 3,400 heavy equipment rentals in the U.S., V-Bar Equipment Company still remains competitive in terms of quality, sales, and customer support, both before and after the sale is made.
Forklift rentals are a dime in a dozen, but what puts V-Bar Equipment Company above the rest is ours: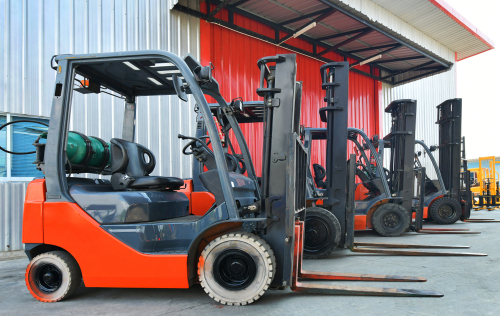 Wide inventory of machinery
Large selection of parts for equipment
Dedicated, excellent, and fully certified technical team
On-site expert support with every rental
Partnerships with the country's top brands
Full distance on-site machine recovery/breakdown support at our locations
Excellent planned preventative maintenance
Unrivaled topical authority, guidance, training, and expert advice
Forklift Repair
We bring with us our team of exceptional mechanics, technicians and diagnosis experts to the new Lubbock location. Comprehensive forklift repair and maintenance has just gotten closer to you. A thorough inventory of tools and repair equipment in the hands of experts has had our customers coming back to us for years.
Just as with other branches, Lubbock will enjoy a repair package that has both on-premises and off-premises options solely for your convenience. However, if the repairs needed are more involving than basic maintenance, we may have to move your machinery to our location. No need to worry about downtime while we are working on your lift, we provide discounted rentals "loaners" for clients in need. Not only does this save time, but it also prevents disruptions to the workflow and avoids delays.
Get in touch with our sales team today and get an all-rounded solution for forklift repairs, and remember, not only are these services available in Lubbock but throughout Texas.
Another perk of choosing to repair with us is access to superior quality replacement parts. Very strong working relationships with numerous top manufacturers give us the privilege of providing you with genuine parts straight from the source.
Sales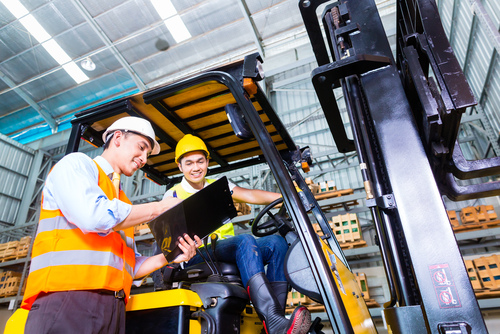 V-Bar Equipment Company has always worked towards being an "all under one roof" provider. Not only do we stock forklifts, but we also have partners that allow us to carry equipment for both the construction and agricultural sectors. Some of the major dealer supports that we collaborate with are:
Gehl
Manitou
Dieci
Tailift
Snorkel
Hy-brid
Skyjack
JLG
Big Joe
CID Attachments
Belltec
Danuser
Support and warranty services fall under our umbrella for applicable products.
Not only do we deal in new machinery, but if you're looking for something used that can still get the job done like new, we have forklifts, telehandlers (standard fixed boom, rotational and heavy's), machinery, track & tire solutions, and attachments. When it comes to forklift and material handling solutions, whether new or second-hand, we still adhere to the V-Bar Equipment Company standard both on and off the lot.
Parts
We stock tires and parts for all the machinery and forklifts that we deal in. They are inclusive of but not limited to reaching trucks (these are compact forklifts that are used in lean or tapered warehouse applications), skid loaders or wheel loaders used in digging, heavy straight mast forklifts for lowering and raising heavy loads, rotational telehandlers with a scope of 360 degrees that are much more than simply a pick and carry machine but provide for a production style approach in a small footprint at greater heights.
We also have parts for order pickers, mini excavators, and scissor & boom lifts. Genuine parts that adhere to the best in manufacturing practices and guidelines are what you can expect from us. Our replacement parts will give you the reliability, consistency, reach, and power that you need for even the toughest of outdoor performance needs.
To ensure you get the correct part with the right dimensions and performance, we also stock OEM parts for a wide array of machines. OEM parts ensure you get the perfect replacement fit at a more affordable price while maintaining performance and reliability. Our OEM parts are famed for their value and compatibility with the original equipment.
Maintenance & Repairs
Support from an excellent staff of the most capable experts and professionals got us the title of go-to forklift maintenance provider and has kept us there ever since. We as V-Bar Equipment Company provide in-field and in-house repair in all of Texas. Forklift owners and businesses have trusted us for our use of high-quality repair tools and equipment coupled with our tenacious dedication to finding solutions for our customers.
Even when a problem seems a bit out of our hands, we will not compromise on the integrity of service or parts. We have awesome relationships with our machinery and parts manufacturers and suppliers who are always happy to help us identify solutions for our customers. Not only do you harness our expertise, but you also get the comprehensive knowledge of brands that have been in business for decades at no extra cost.
With the latest and state-of-the-art repair and diagnosis tools and apparatus, coupled with a proficient and dedicated team, we have put our troubleshooting abilities among the best in the country, if not number one.
Training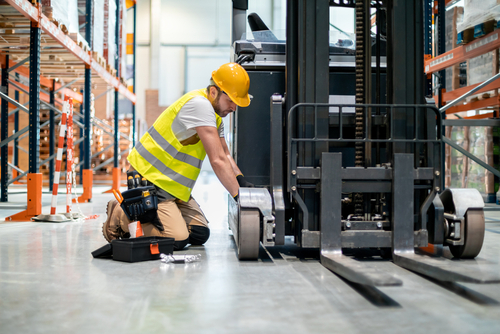 Not only will we sell, maintain, and repair your equipment, but we also want to make sure that you have a more than capable staff handling your equipment and jobs. Having skilled laborers is the backbone of any successful business. Not only does this ensure you deliver quality work, but it also prevents workplace accidents that can result in lawsuits, loss of contracts, or even project failure. What's more, you always want to ensure you have certified people working with heavy equipment for regulatory and safety reasons.
Our professionals will train your team to a high competence level that adheres to standards set by OSHA and workplace safety-related authorities.
Among the concepts covered are:
Driving best practices
Operation best practices
General safety
Dealing with equipment breakdown
Handling hazards of the job site and warehouse environment
V-Bar Equipment Company can get you to be forklift certified in Taylor County, the City of Abilene, Hamby Town, TX, and Lubbock, TX. Having one of the widest selections of rental forklifts in the region, we are more than equipped with the necessary machinery to make sure your staff is properly trained.
Our in-house training that is done onsite provides the convenience of scheduling sessions at your location. We educate your staff to provide faster assimilation of the equipment they will be regularly using.
Need Forklift Rentals
Get the highest quality in forklift rentals and material handling solutions Lubbock has to offer today.
Having served and contributed to the Lubbock community for eight years, we are dedicated to reinforcing our presence within Lubbock and the surrounding area, working to add value to the community as a whole.
Our move to Lubbock seeks to maintain and improve the already excellent rentals and services we offer, now conveniently closer to you, our customers.
Rent a V-Bar Equipment Company forklift today and get a certified expert to train, advise, and guide your project to perfection. Contact us today!