Since 1993 V-Bar Equipment Company has built a reputation of honesty, integrity and service with our focus on the right solution for the customer. In 2021 we were proud to extend our brand of service to the Fort Worth and metroplex area opening a location at 4200 White Street. As an expert in telehandlers, forklifts and warehouse-related machinery, we provide the utmost comprehensive services upheld by 29 years of experience and strategic partnerships with professionals in the construction and industrial industries.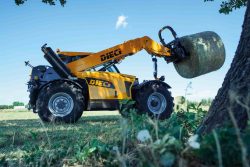 Today we have the largest rotational telehandler rental fleet in Fort Worth and the metroplex area offering a reach up to 97ft. In addition, our machines have compact construction which reduces the equipment's footprint on the job site making workflow much easier and efficient. Not only will we rent you equipment, but we will also deploy experts to brainstorm and guide you through your project.
Logistic coordination to your job site, PPM and breakdown support is also provided regardless of distance from our location.
With the move to Fort Worth, TX, we increased our commitment to Dieci moving from an area dealer to a territory distribution supporting a territory that includes Texas, Oklahoma, Arkansas, Kansas, Colorado, New Mexico, Arizona, Utah, Neveda, and California. Dieci brand of telehandlers to offer their range of lightweight equipment with a lift capability of 5,500lbs and a reach of 19ft, to include rotational telehandlers with a reach of 97ft and closing out the range with heavy telehandlers that can lift in excess of 52,000lbs. Dieci is a company that specializes in telehandlers both in the construction and agriculture sectors. Having been in the business of machinery production from the early sixties, they have grown to be experts in their field, and we were proud to collaborate with them.
What sets Dieci apart from the rest is their dedication to the hardy construction of the boom and frame. Their forklifts are engineered to withstand repeated and strenuous tasks, especially in terms of bucket and other attachment use. Where others have failed Dieci equipment went the distance and got the job done.
Not only are their telehandlers hardy but they also have unique head and boom architecture, special pin size, and quick assembly features that make their machines sit above the rest in their niche. They are also pioneers in the rotational telehandler market with load capabilities of up to 13,200 pounds and reaches of up to 97ft.
Our Fort Worth, TX branch also extends services in support of several other manufacturers such as Belltec, Danuser, Tailift, Hy-Brid, Combilift, Snorkel, Gehl, and Big Joe. We have now brought the same superior service delivery and a wide array of machinery solutions that allowed us to work with such big brands to your city.
We have a strong focus on the boom and scissor lifts, forklifts and telehandlers and a variety of solutions such as: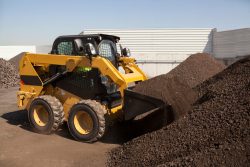 Skid steers
Mini-excavators
Manual pallet jacks
Reach trucks
Order pickers
Track loaders
Rotational telehandlers
Heavy forklifts
Warehouse forklifts
We also deal parts, forks, tracks, tires, and attachments for the above machines making us a one-stop shop. Our inventory expansion over the years has been fueled by customer feedback and the need to provide a full-circle service.
Forklift Repair
Our backroom solution partners include Combilift, Tailift, and Big Joe who have all earned the title of leaders in the industry through superior service de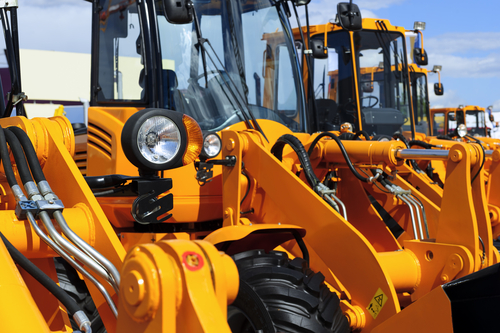 livery and topical authority. We also do accommodate other makes of equipment in addition to those carried by the above-mentioned companies.
We have brought our very talented and highly skilled team of mechanics and technicians with us, and you are in for service like you've never had before. Not only d
o our people have vast experience ranging years in the field, but they truly have a passion for what they do thus fueling their creativity and commitment. Our troubleshooting capabilities are among the best in the country, and we intend to keep it that way.
Not only do we work to fix your equipment, but we also want to see you getting the most out of it in terms of hours on the job. We do not want you losing money via downtime; thus we also provide preventative maintenance solutions that include advice, forklift parts, precautionary service, and replacement. Once your machinery gets the V-BAR treatment it will run better than ever.
Parts
We have a very comprehensive parts inventory that will cater to all your construction and warehouse needs. Among the machines we have parts for are reach forklifts, track loaders, rotational telehandlers, skid steers, mini excavators, heavy straight mast forklifts, scissor and boom lifts to name a few. Keep in mind that we also carry tires for all of those. Our strategic partnerships with titans in the industry give us access to the widest range of part inventory you will ever experience in Fort Worth, TX.
Sales
Since 2021 Fort Worth has enjoyed the first-class pre and post-sale treatment and services that all our other branches and partners experience. Brands like Belltec, Dieci, Tailift, Bog Joe, Danuser, Snorkel, Hy-Brid, and Combilift have enjoyed our dedicated sales and support team for years and we have grown together. Now, we bring the same energy and diligence to our Fort Worth customers.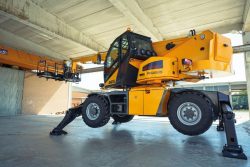 We deal in both new and used forklifts and have served the Texas area for more than 25 years. Our inventory also consists of heavy machinery for rental purposes and parts for all the equipment that we handle. V-Bar Equipment Company's sales team is knowledgeable and will gladly answer any questions you may have or connect you with a professional for any complicated queries.
Maintenance & Repairs
Just like in our parts inventory we strive to be a total solutions provider in the maintenance and repair of your equipment. We treat your machines as if they were our own and would not compromise on service or part quality just to get the job done. On the rare occasion that we cannot confidently solve your maintenance or repair needs, we reach out to our partners and try to find the best solution for you. Considering how much we do for and with our clientele, we consider them our partners and treat them as such to create relationships that last over the long term.
Our mechanics and technicians are skilled, properly trained, and have experience dealing with a broad range of equipment. You can rest assured that your machinery will get serviced by the most competent and meticulous professionals' money can buy.
Training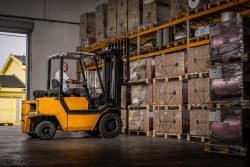 Not only do our customers and partners enjoy comprehensive care in the service and machinery realm, but we also offer training on any equipment that we carry. We place you under the wing of an educated professional who can impart all the knowledge you will need to get your job done or just upgrade your skills to make work faster, better, and more cost-effective. Our training is so comprehensive that by the time we are done with your workers/employees they will be certified forklift operators. Even when you need the guidance of a veteran on forklift jobs, we got you covered.
Need Forklift Rentals?
Do you need a forklift rental provider with full-circle solutions? Do you operate in Fort Worth, TX?
V-Bar Equipment Company is your one-stop shop for every forklift and material handling need under the sun. From service and maintenance, parts installation and sales, guidance on projects and optimal equipment to use, and even training, you won't have to go anywhere else. Contact us today!
Having partnered with Dieci on our Fort Worth move, we expanded our services and gained one more specialist on our team to make the customer experience superior to anything you will get in the country.



We have the largest rental rotational telehandler array in the Fort Worth, TX area and have a wide offering of machines and parts. Whatever your need is, we can advise, rent, or sell you a unit that will make your work much more efficient and easier.