John Leigh established V-Bar Equipment Company in 1993 which has maintained family owned and operated. Originally, a purchaser and re-seller of used forklifts, the business has grown along with the building. After the passing of John Leigh in 2014, daughter Susan Elgin took over and quickly found her passion. V-Bar Equipment Company has been your premier provider of a variety of warehouse equipment services and your trusted used forklift dealer, since. Conveniently located on I-20 in Abilene, TX, we are proud to provide Taylor County, TX and the rest of Southwest Texas with the highest-quality forklift rentals, training, and maintenance.
The American Rental Association (ARA) annually recognizes companies that improve the image of the rental industry. In March of 2019, V-Bar Equipment Company in Abilene, TX was presented with the President's Image Award for Region Four at the Regional Receptions at The ARA Show.
New and used equipment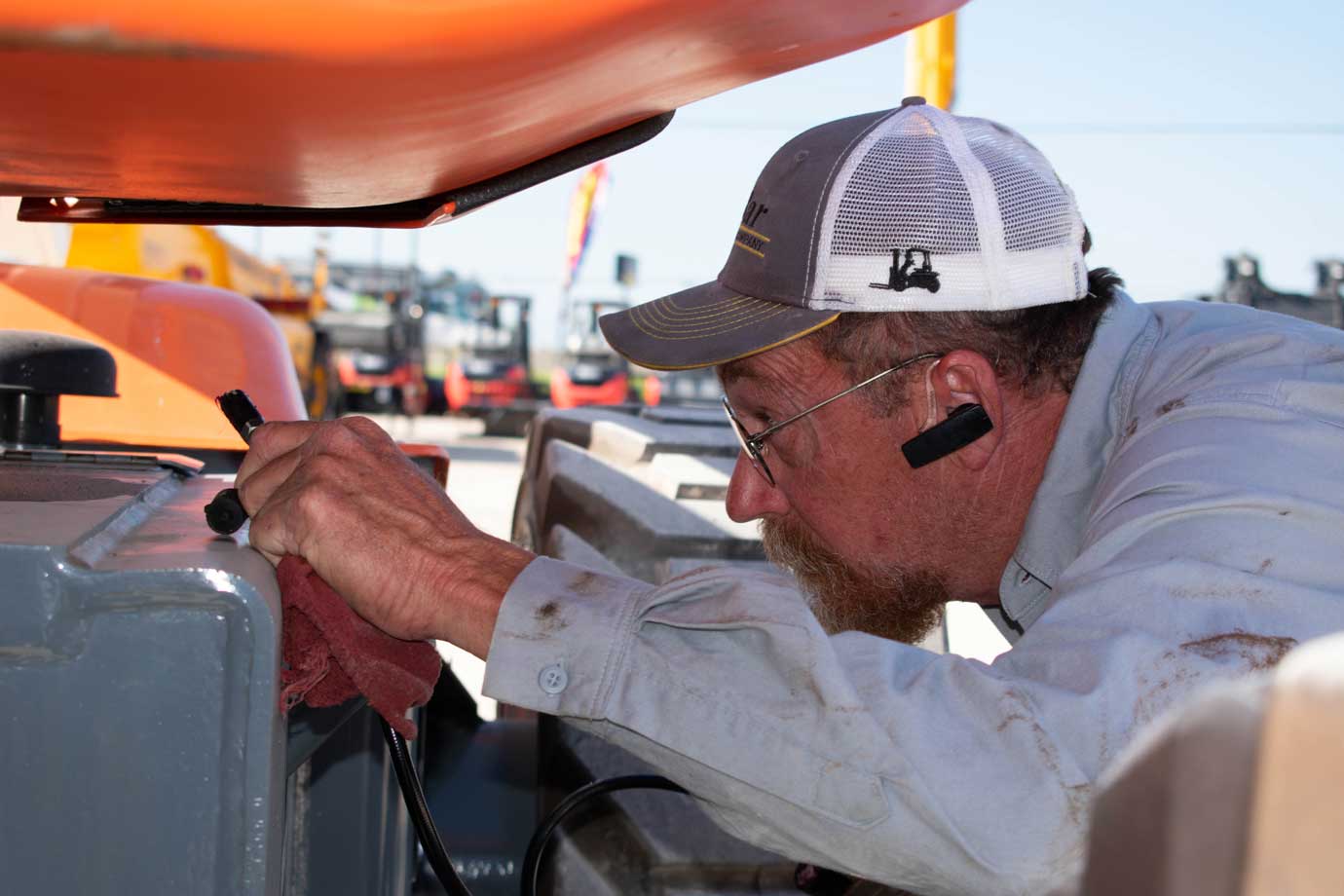 As the most reputable new forklift dealer, we're able to provide customers with both new and used forklifts, telehandlers, boom lifts, scissor lifts and other heavy equipment of all sizes. In addition, we support your warehouse equipment needs in whatever form they may take: from parts for your manual pallet jacks, to sales of new reach trucks.
If you're in the market to replace or upgrade, we have new and used equipment arriving daily, at prices designed to fit any budget.
Quality service and repairs
Already own some equipment but need some help? Our highly-skilled service team is ready to solve your problem, no matter how big or small! Our team is very customer-focused, and can be dispatched to service your equipment on-site. If the problem is too large to fix at your facilities, we'll even pick up your equipment for more extensive repairs in our facility. We're truly dedicated to ensuring your equipment gets the care and attention it needs.
Parts for sale
For those customers who prefer the DIY approach, we're ready to assist you with all your parts needs. Just call with your model and serial number information and we've got you covered—most times next day!
Please stop by, browse our selection and talk to our knowledgeable staff today. We look forward to earning your business. We'll go above and beyond to make sure you're getting the equipment, parts and service you need to own and operate your forklift and other warehouse equipment safely and effectively.