Forklift Rentals in Texas
V-Bar Equipment Company has been serving Texas forklift owners and operators since 1993. Our services include selling and servicing forklifts, forklift telehandlers, boom lifts and scissor lifts. We also rent heavy equipment and sell parts for all the products we service. We have an excellent staff that's here to answer any question you may have, so stop in or give us a call today!
Learn more
Your Trusted Forklift Experts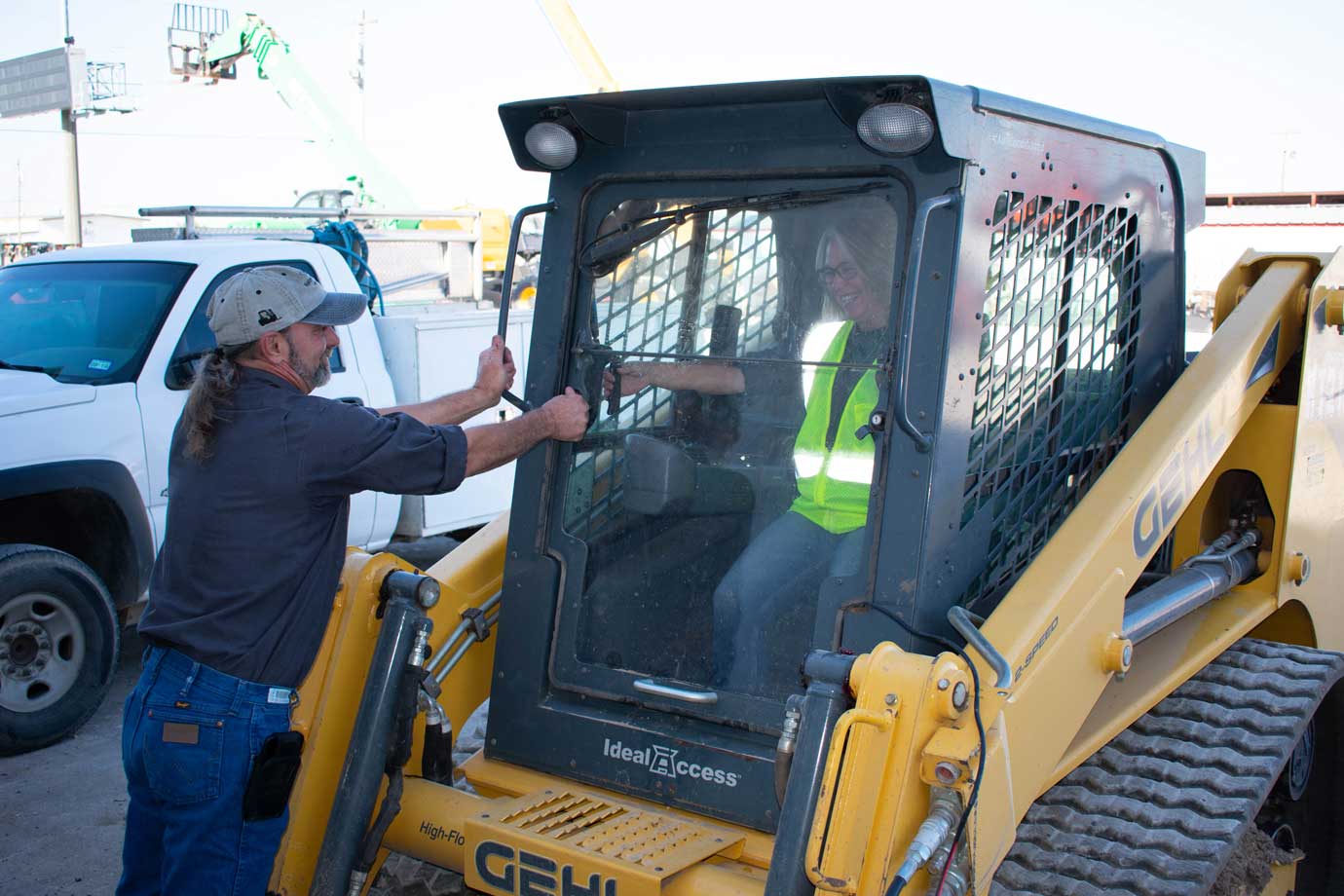 If you own a forklift or are in the market to purchase one, there's no better resource in South/Central Texas than V-Bar Equipment Company! We're the go-to destination for forklift maintenance, sales, parts and forklift rental throughout the state of Texas. Backed by a staff of highly-trained experts and a full scope of equipment, we're able to handle any and all forklift needs, no matter how big or small. And, of course, we deliver all of our services with exceptional quality and workmanship. We want to earn your business each time you come to us—and it's why so many businesses and forklift owners continue to come back to us for sales and service.
Our capabilities include both on-site and in-house forklift repair throughout Texas. We'll come to you to provide basic repairs and maintenance—and if the job is too invasive to get done at your facilities, we'll transport your equipment back to ours. If you need a loaner, we've got you covered there too. There's nothing we can't do for your forklift and, in fact, we can even train your employees to be forklift operator certified. Take a look at just a few more ways we're earning your business by delivering excellence:
We're a locally-owned and –operated company based out of Abilene, Texas and are a member of the National Federation of Independent Business (NFIB).

LEARN MORE

Our knowledgeable staff is always on-hand to answer any questions you may have.

CALL NOW
PROUDLY RENTING, SELLING AND REPAIRING FORKLIFTS THROUGHOUT THE STATE OF TEXAS INCLUDING THE FOLLOWING COMMUNITIES:
Abilene, TX
Amarillo, TX
Arlington, TX
Callahan County, TX
Coleman County, TX
Dallas, TX
Fisher County, TX
Forth Worth, TX
Jones County, TX
Lubbock, TX
Midland, TX
Nolan County, TX
Odessa, TX
Plano, TX
Runnels County, TX
San Antonio, TX
Shackelford County, TX
Taylor County, TX
Need Parts or Service?
If your forklift needs the expert oversight of a trained professional, waste no time in contacting V-Bar Equipment Company. We're here to provide parts, service, training and more!
Contact us